Online cursus Spaans
Leer de Spaanse taal met 6, 12, 18, 36 óf 60 maanden toegang tot de Spaanse cursussen van Cervantes Idiomas: ontvang na afronding een erkend certificaat Extra long validity
Now available
Highlights
Multideal:
Leer de Spaanse taal met de online cursus van Cervantes Idiomas
Ontvang maandelijks een interactief lessenplan van 20 uur
Lessen en oefeningen bestaande uit gesprekken, grammatica, lezen, luistervaardigheid en schrijven
De Spaanse taal leren ligt voor jou binnen handbereik
Leer op je eigen tempo, waar en wanneer jij wilt de Spaanse taal
Na een succesvolle afronding krijg jij een certificaat dat erkend wordt door veel internationale bedrijven
The fine print
This deal can be used now
Valid from moment of purchase until 17 Dec 2022
7 dagen per week geldig
Reserveren: na aankoop via website reserveren (onder vermelding van Social Deal)
Maximaal 1 voucher per persoon + 9 om cadeau te geven
Let op: de cursus is alleen te volgen in het Engels of Duits
Questions about this deal? Call: 088-205 05 05 or send a WhatsApp message to: 088-205 05 05
Cervantes Idiomas
Leiden
Read more
De Spaanse taal leren is erg handig, bijvoorbeeld voor wanneer je op vakantie gaat of om je algemene kennis te vergroten. Daarnaast staat het natuurlijk ook goed op je CV. Met de online cursus Spaans van Cervantes Idiomas leer jij op je eigen tempo, waar en wanneer jij wilt de Spaanse taal! De cursus is ontwikkeld in nauwe samenwerking met de British Language Centre, een vooruitstrevend talencentrum met diverse faciliteiten en officieel talentestcentrum (TELC). Jij hebt keuze uit 6, 12, 18, 36 of maar liefst 60 maanden toegang tot het online platform.

De cursus start met het vaststellen van je niveau. Op basis hiervan ontvang je een leerplan en kun je beginnen aan de lessen. Elke maand ontvang je een module met 20 uur aan lessen en een interactief lessenplan voor de huidige maand. Je krijgt onbeperkt toegang tot de oefeningen op jouw niveau zoals gesprekken, grammatica, lezen, luistervaardigheid en schrijven. Je rondt de cursus af met een test. Wanneer je deze met succes behaalt, ontvang je een certificaat dat door verschillende internationale bedrijven erkend wordt.

De docenten en cursusontwikkelaars hebben de Natural Immersion Technique ontwikkeld. Een revolutionaire manier dat het leren van de Spaanse taal kinderlijk eenvoudig maakt. Al duizenden mensen waren je voor!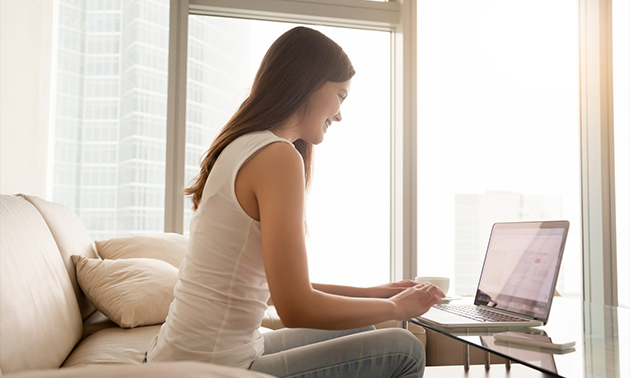 Online cursus Spaans
Extra long validity
Now available
In short
Leer de Spaanse taal met 6, 12, 18, 36 óf 60 maanden toegang tot de Spaanse cursussen van Cervantes Idiomas: ontvang na afronding een erkend certificaat