Entree voor het Dolfinarium
Beleef een fantastische dag tijdens de kerstvakantie bij het Dolfinarium: bezoek spetterende voorstellingen en ontmoet de dolfijnen, zeeleeuwen, walrussen en haaien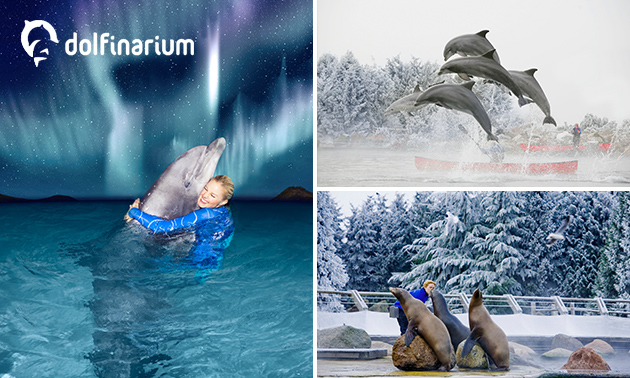 Highlights
Entree voor het Dolfinarium tijdens de kerstvakantie
Bezoek de spectaculaire voorstellingen met dolfijnen, walrussen en zeehonden
Bekijk de bijzondere bruinvissen en ervaar hoe roggen en haaien aanvoelen
Diverse leuke speeltuinen en interactieve programma's voor de kleine ontdekkers
Kinderen t/m 2 jaar hebben gratis toegang
Het Dolfinarium is volledig rolstoeltoegankelijk, mindervaliden die niet zelfstandig het park kunnen bezoeken, mogen kosteloos een begeleider meenemen
Beleef een fantastische dag uit met de hele familie!
The fine print
Valid from 21 Dec 2019 until 5 Jan 2020
7 dagen per week geldig, met uitzondering van 25 en 31 december en 1 januari (bekijk hier de actuele openingstijden)
Reserveren: geen reservering nodig, je voucher (geprint of in de app) is je entreebewijs
Niet geldig i.c.m. andere acties, kortingen en voorverkoopkaarten en niet inwisselbaar tegen contanten
1 voucher is geldig voor 1 persoon
Huisdieren zijn niet toegestaan, uitgezonderd hulphonden
Exclusief eventuele parkeerkosten à €9,- per dag
Vragen over de deal? Bel: 088-205 05 05 of WhatsApp met: 088-205 05 05
Read more
Beleef deze kerstvakantie een fantastische dag met het hele gezin bij het Dolfinarium! Je hebt toegang tot het park en de diverse spectaculaire voorstellingen. Ontmoet de springende dolfijnen, kolossale walrussen, bulderende zeeleeuwen en hobbelende zeehonden. Bekijk de bijzondere bruinvissen en ervaar hoe roggen en haaien aanvoelen! Aan het einde van de dag weet jij alles over deze unieke dieren.

Voor de kleine ontdekkers zijn er leuke speeltuinen om zich even helemaal in uit te leven. Ook kunnen ze zich vermaken met de leerzame interactieve programma's. Kortom, je beleeft een fantastische dag met de hele familie!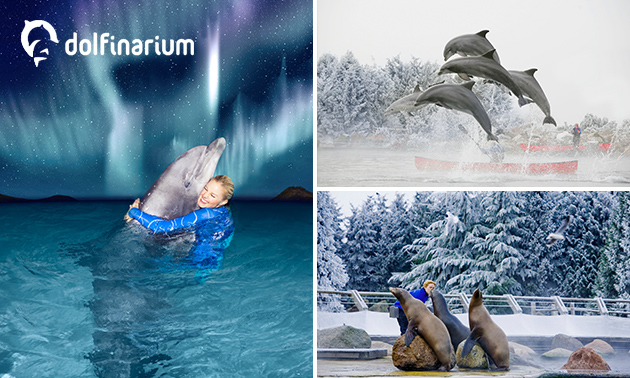 Entree voor het Dolfinarium
Beleef een fantastische dag tijdens de kerstvakantie bij het Dolfinarium: bezoek spetterende voorstellingen en ontmoet de dolfijnen, zeeleeuwen, walrussen en haaien