Entree SEA LIFE Scheveningen
Ontdek de onderwaterwereld in SEA LIFE Scheveningen en ontmoet de leuke otters, zeesterren en vele andere dieren: perfect als uitje met het hele gezin Highlights
Entree voor SEA LIFE Scheveningen
Dompel je onder in het geweldige onderwaterleven in het zeeaquarium
Een spetterend uitje voor het hele gezin!
Kinderen onder de 3 jaar mogen gratis naar binnen
Ontdek de onderwaterwereld en ontmoet de leuke otters, zeesterren en heel veel andere dieren
Ook geldig in het weekend en in schoolvakanties!
The fine print
Valid from moment of purchase until 20 Dec 2020
7 dagen per week geldig vanaf 10.00 uur, bekijk hier de actuele openingstijden
Reserveren: na aankoop verplicht via de website een tijdslot reserveren
Niet geldig in combinatie met andere acties en/of promoties
De tickets kunnen worden gescand vanaf een telefoon of middels de geprinte versie
Honden zijn niet toegestaan (met uitzondering van blindengeleidehonden)
Mondkapje verplicht voor alle bezoekers vanaf 12 jaar
Vragen over de deal? Bel: 088-205 05 05 of WhatsApp met: 088-205 05 05
Read more
Ontdek de onderwaterwereld in SEA LIFE Scheveningen: ontmoet de leuke otters, zeesterren en heel veel andere dieren!

Maak kennis met haaien en piranha's en zie hoe de pinguïns, otters, roggen en andere dieren zich vermaken tijdens hun dagelijkse bezigheden. Zie de zeeschildpad in de onderwatertunnel boven je langs zwemmen en aai eens een prachtige zeester in de voelpoel. Perfect als spetterend uitje met het hele gezin!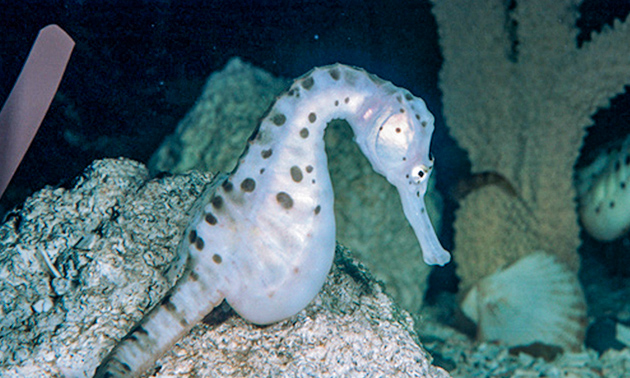 Entree SEA LIFE Scheveningen
Ontdek de onderwaterwereld in SEA LIFE Scheveningen en ontmoet de leuke otters, zeesterren en vele andere dieren: perfect als uitje met het hele gezin